MDBizListings.com
Effective Advertizing
for the
Small Busines Professional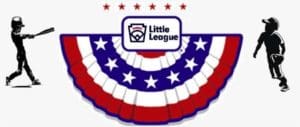 2022 Arbutus Little League Parade Photo Gallery
To get complete information about events and current activities of the Arbutus Little League visit their facebook page..
Arbutus Little League is located in Arbutus, MD. We are affilitated with Little League Baseball, Inc of Williamsport, PA, Maryland District 4, and Baltimore County Recreation and Parks. We have been serving the Arbutus Community since 1953. Everyday a Hit.
Bankruptcy
Criminal Defense
Custody
Divorce
DUI Defense
Elder Law
Family Law
Medical Malpractice
MVA Hearings

Peace Order Cases   
Premises Accidents
(Slips, Trips and Falls)Protective Order Cases
Social Security Disability
Traffic Defense
Wills / Estates
Worker's Compensation Claims
Wrongful Death
We are a full-service law firm, with a friendly, yet competent, atmosphere. We welcome the opportunity to discuss whether or not a Bankruptcy filing can help you.  Call us today at 410-242-9177 and start feeling better about your financial situation.